Ford KA Review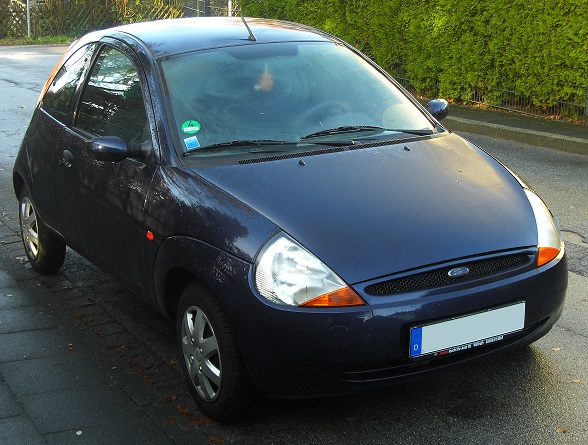 Used Ford KA Review
The Ford KA is a small and low on petrol usage car. Ford have used the framework from the Fiat 500 and the Fiat 500 for the Ford KA. Ford designers have then designed the KA model on this framework. The Ford KA was introduced to the public in 1996 and has since seen a second generation of Ford KA (2008) and more recently in 2014 a third generation. The Ford KA has turned out be be a huge commercial success and due to the large amount of used Ford KA on the market they can be bought for a fair price. Make sure to check out our used ford cars for sale or contact us.
Ford KA Design
The Ford KA has a nice well thought through design. The design makes it look like the back of the car is lifted to a higher level. The body of the car has a good finishing touch. The interior also looks good especially for a car this price range. The layout of the dashboard is similar to the Fiat 500 with a high middle console. The instruments on the dashboard are well displayed and also included is an extended on-board computer which works very accurate.
The engine is a Fiat motor and most Ford KA models have a 1.2-liter four cylinder engine with 69 horsepower. It is not a very powerful engine but is well suited for this size of car. The steering is comfortable and the suspension takes care of a smooth ride.
The Ford KA comes with a good set of chairs. The leg room in the front is good. With tall people in the front the leg room in the back can be limited but still sufficient.
Ford KA Conclusion
The Ford KA is an excellent small little car for social use and commuting. It is low on tax and is running cheap on petrol. Ideal for a first car or as a small family car. At The Carstore we always have a collection of used Ford cars for sale including Ford KA. Do not hesitate to contact us to discuss.