Ford S-Max Review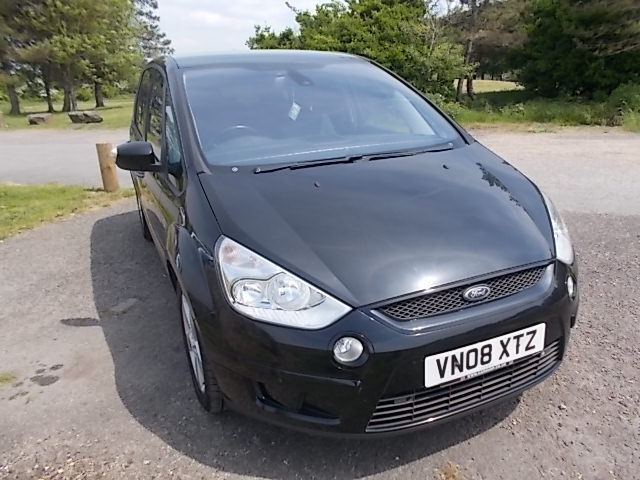 Ford S-Max Review
The Ford S-Max is a very nice family car. It is an example of refinement, it is spacious and even seven seats if you want. It comes highly recommended for small and large families.
The S-Max from Ford is a sporty version of the Ford Galaxy. But you must take that sporting predicate with a grain of salt. The S-Max has a more streamlined appearance than the Galaxy. For the rest the S-Max is especially very comfortable and just as multi-functional as its the Ford Galaxy.
The S-Max is available with a 1.5 liter petrol engine for 160 hp. There is also a more powerful two-liter petrol engine that generates 240 horsepower. Do you prefer a diesel engine then there is a choice of a two-liter power source that delivers 150, 180 or 210 hp. There are two levels of equipment: Trend and Titanium. The Trend is the basic version and it is very well equipped. The Ford S-Max Trend comes with  ESP and traction control, automatic air conditioning, key-less start and cornering lights. The Titanium comes with extras including traffic sign recognition, cruise control, lane assistance, a rain sensor and 17-inch alloy wheels.
Ford is known for its good chassis and the S-Max is no exception. The S-Max drives very comfortably. Large and small bumps are beautifully filtered out. The control also deserves praise. It is beautiful directly and precisely. You can also turn the corner at a hefty speed without the car hanging on one ear. What is more striking is how quiet the S-Max is. Also at high speed on the motorway you can whisper to each other. The standard start-stop system already deserves praise. It works very fast and unnoticed.
Indoor space is the great asset of the Ford S-Max. Whether you sit in the front, or on the second or third row of seats, there is always more than enough space for the head, legs and feet. There is also no shortage of storage options.
Good ergonomics are visible behind the wheel. There is a handy touch screen on which you serve many functions. From the navigation to the radio, the telephone and the air conditioning. The heater control also has conventional push buttons so that you  for example can quickly turn the seat heating up or down.
Summarising the Ford S-Max is an excellent family car. At the Carstore in Swansea we have Ford S-Max used cars for sale at competitive prices. Feel free to contact us on 01792 899844.