Car of the week: Seat Exeo 2011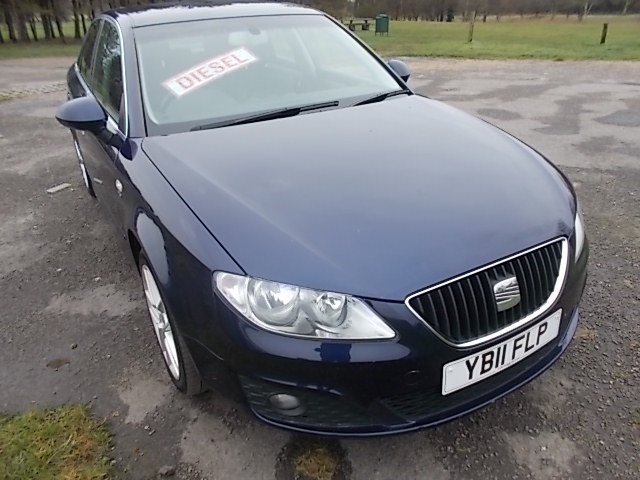 The Carstore in Gorseinon, Swansea introduces the car of the week. This week's car of the week is a Seat Exeo we have for sale. The price has been reduced from £5,995 to £4,995 as a special offer saving you £1,000 pound!
Seat Exeo might not be a very well known vehicle but it is a car based on the well known Audi A4. The Seat Exeo offers the quality, performance and design of the Audi A4 but for a fraction of the price. The Seat Exeo exterior and engine design is based on the Audi A4 giving it the same quality finish and quality performance. The interior of the Seat Exeo extensively uses the Audi A4 equipment and electrical components.
You are buying an Audi A4 but for a fraction of the price! This is a Seat Exeo SE TECH CR TDI 4 from 2011 saloon in a very distinguished blue colour with full leather interior. It has only done around 69,000 miles. There is a partial service history. We have done all the checks on this Seat Exeo for your peace of mind and it also comes with a three months warranty. You can buy an extended warranty from Warrantywise for 12 or 36 months from as little as £149. This Seat Exeo has been fitted with a new clutch and flywheel in January 2018 and the MOT runs till August 2018.
This model Seat Exeo comes with lots of features like cruise control, climate control, electric heated seats, Bluetooth, Sat Nav, Alloys, CD and MP3 Player and much more. Have a look at all the images and specifications of this brilliant Seat Exeo we have for sale and feel free to give us a ring on 01792 899844. Our team will be happy to discuss and advice about this quality Seat Exeo.